Michelin star restaurants in Andalucia
19/05/2021 by Gary Francis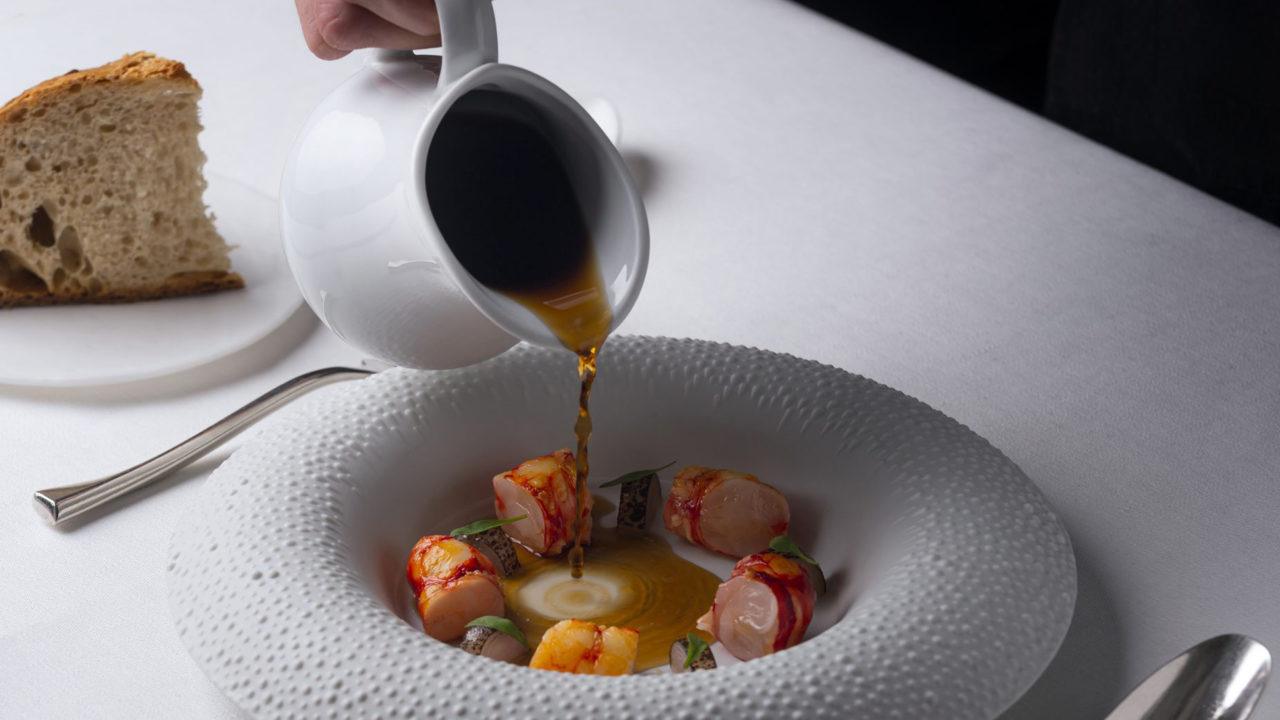 Michelin star restaurants in Andalucia
Marbella is full of cosmopolitan restaurants and chic trendy bistros and tapas bars. Delicious food, excellent fine wine and the company of friends are very much a way of life for the Spanish. But if you want to push the boat out that little bit further you will be pleased to hear that Marbella, and its surrounding areas has some of the most famous and reputable Michelin star restaurants in Spain.
Scattered throughout the region there are a number of 1 and 2 Michelin star restaurants in Andalucia all of which are well worth a visit. Some of these stunning restaurants are located in the heart of Marbella and some a short drive away but all certainly worth the time and effort to get there, and all most definitely worth a second visit.
2 Star Michelin
Skina
Calle Aduar, 12, Marbella 29601
www.restauranteskina.com +34 952 76 52 77
This small restaurant in the old quarter offers an interesting and bold approach to top quality gastronomy. The contemporary decor, featuring an impressive glass – fronted wine cellar, provides the backdrop for traditional yet creative Andalucian cuisine showcasing meticulous technique and ingredients of the very highest quality.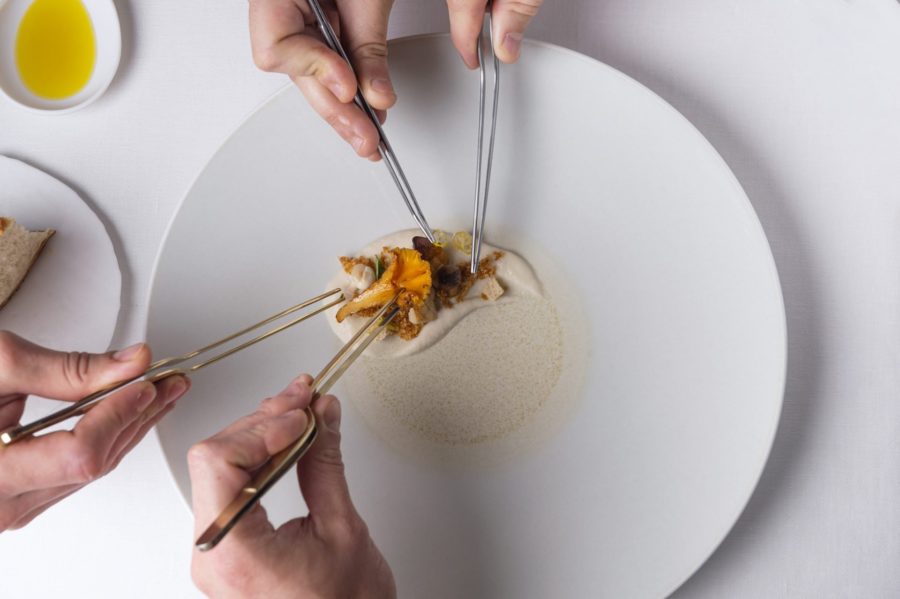 Bardal
José Aparicio 1, Ronda, 29400
www.restaurantebardal.com +34 951 48 98 28
Taking its name from a thorny bush, Bardal boasts a designer interior that combines to perfection the play of light alongside simplicity in a contemporary setting. The chef offers menus featuring honest dishes that are full of flavour and showcases seasonal and locally sourced ingredients.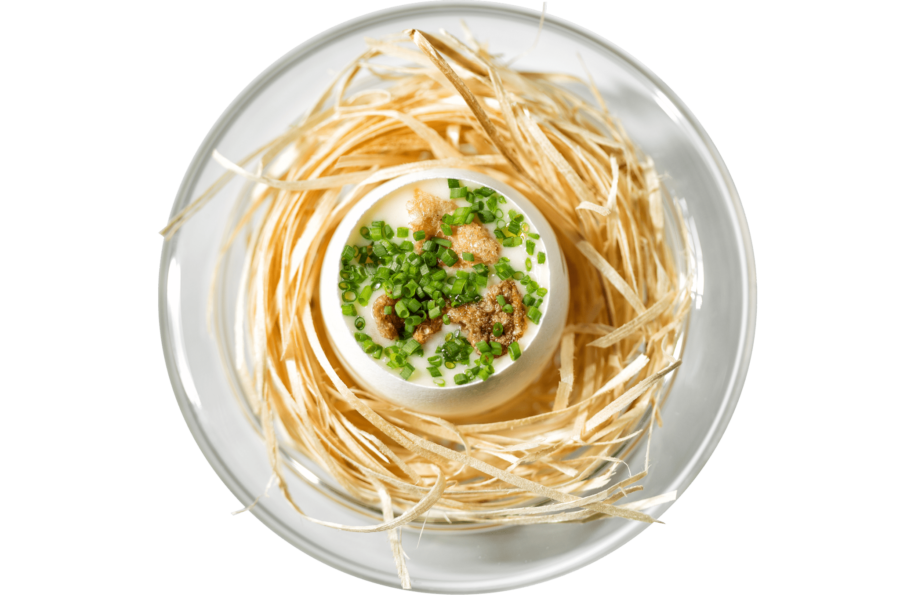 1 Star Michelin
Messina
Avenida Severo Ochoa 12, Marbella, 29603
www.restaurantemessina.com +34 952 86 48 95
Of all the Michelin star restaurants in Andalucia this is where a gastronomic dream becames a reality! At Messina, Argentinian chef Mauricio Giovanini, accompanied by his wife who is charge of the dining room, showcases mature, creative and studied cuisine that combines Mediterranean and South American flavours, including a special appreciation for pure, non-oxidised juices to add even greater intensity.
El Lago
Urb. Elviria Hills, Avda. De Las Cumbres, Marbella, 29604
www.restaurntellago.com +34 952 83 23 71
El Lago boasts a stunning location on a relaxing golf course opposite a man-made lake. The renovated modern dining room, with its large windows, also features an idyllic summer terrace. The chef is a strong advocate for creative contemporary cuisine that showcases Andalucian flavours and locally sourced ingredients.
Sollo
Avenida del Higuerón 48, Fuengirola, 29640
www.sollo.es +34 951 38 56 22
Through his tasting menu, Diego Gallegos, the so – called "caviar chef", demonstrates his incomparable imagination and his ability to bring out the best in the freshwater fish he serves, including his favourite species, the Andalucian sturgeon (sollo). Technical mastery, a modern ambience and a pleasant terrace with attractive views.
Jose Carlos Garcia
Plaza de la Capilla, Malaga, 29016
www.restaurantejcg.com +34 952 00 35 88
This restaurant is situated in a commercial area opposite Muelle Uno quay with its yachts and sailing boats. It offers a large outdoor terrace with a chill – out feel and a glass – fronted, designer – style building with an open – view kitchen and two tastefully decorated dining rooms. Innovative cuisine that changes regularly.
OK, these are not Michelin star restaurants in Andalucia but they are definitely worth a mention
Hotel Puente Romano
Av. Bulevar Príncipe Alfonso de Hohenlohe, 29602 Marbella

www.puenteromano.com/dining-and-drinks/lena/ +34 952 76 42 52
Creative cuisine from double Michelin star Malaga chef Dani Garcia is at Hotel Puente Romano in Marbella with a new kind of steakhouse, set to revolutionise the grilling world. Lena comes about as part of Dani Garcia's ongoing dream to bring his recipes to everyone everywhere, this time through a concept he's been cooking up for long, long time: a grill house that signals a departure from the usual stereotypes by combining tradition, innovation and produce in a way that only he can do.
www.puenteromano.com/dining-and-drinks/nobu/ +34 952 820 900
Nobu Matsuhisa's acclaimed restaurant is certain to redefine your dining experience in the heart of Marbella´s Golden Mile. This foodie´s temple, run by Eleni Manousou, Nobu's first female Executive Chef, offers inventive dishes, merging classic Japanese cooking with Peruvian flavours.
As soon as you open the menu, you will be blown away. From Toro Tartare with Caviar to Black Cod Miso, from its famed Japanese Wagyu to Salmon Avocado Sushi Maki. Add a delicious signature cocktail, which are sure to seduce the most exigent palates, some DJ tunes by the lounge area … and you´ll be all set to enjoy the Nobu experience.