Renting a property in Marbella
07/06/2021 by Gary Francis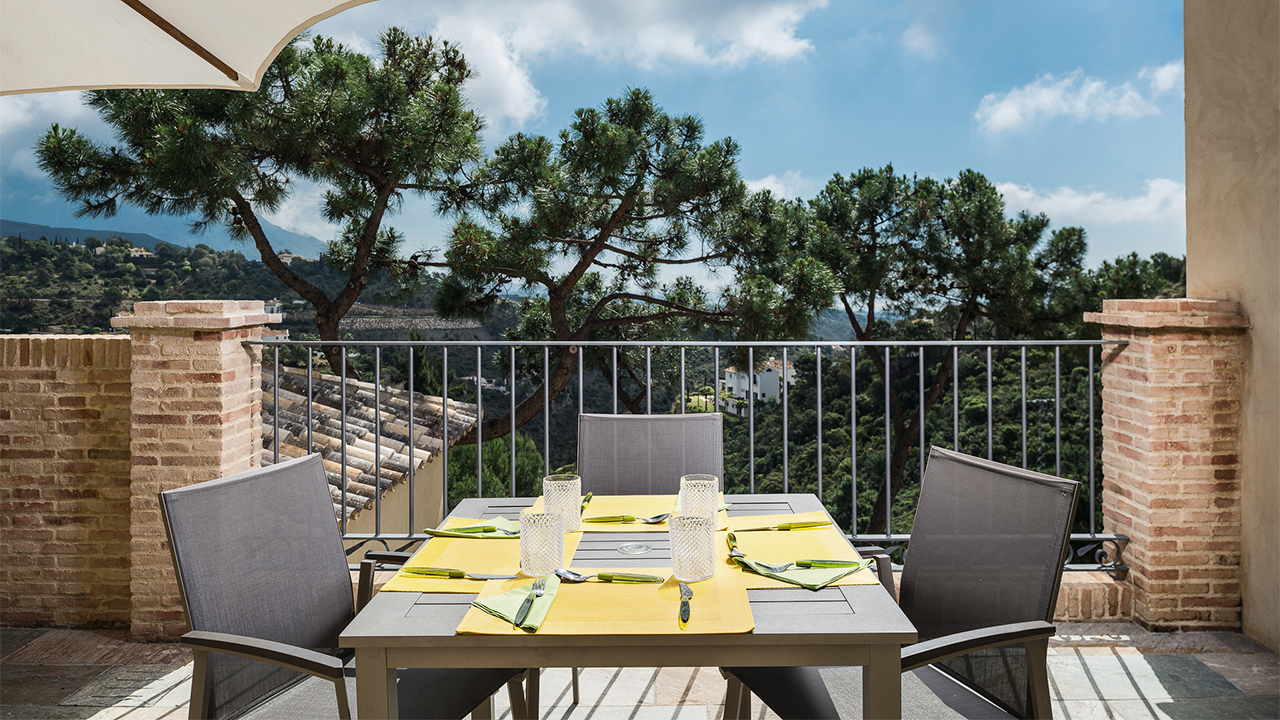 If you are relocating here then renting a property in Marbella is a good way to decide which area you would like to live in. If you are looking at renting a property in Marbella or the areas surrounding Marbella let Private Property know what you require in a rental, the number of bedrooms you need, whether you would like a garden, a swimming pool or a communal swimming pool, if you need to be close to shops or to a particular school and what your budget is, and we will find you some suitable properties to view.
The properties that we have to rent are marketed as furnished or unfurnished, holiday rental (short term) or long term rental. If the property currently has a tenant we will be clear about what (if any) furniture or appliances will remain in the property. Since the 1st of June 2013, all properties offered for long term rental, rather than holiday rental, are required to have an energy efficiency certificate (CEE) and this shows how energy efficient the property is.
To secure a property it is usual to pay 1 months' rent and then to pay a bond of between 2 and 6 months' rent in addition to between 1 and 6 months' rent up front before moving in to a property. Different owners require different bonds and we will negotiate all the terms for you. You may also be asked to provide:
Evidence of employment or ability to pay the rent
Tax identification number (if you are working)
Passport or photographic ID
References
Short-term (under 12 months) and holiday lets (under 3 months) are regulated in Spain and landlords must be licensed. Marbella is a popular holiday destination, which means that there are a large number of properties available at all price levels. However, renting in Marbella is not always a simple process, you may find that some holiday accommodation is in short supply in popular areas or during the high season, typically in July and August, school holidays and at Christmas and New Year.
In Spain, a tenancy agreement (contrato de arrendamiento) is valid whether verbal or written. We will have a contract drafted which both parties agree to and sign.
Renting a property in Marbella can appear to be a daunting prospect but with the help of a good real estate agent the process can be smooth and the whole experience a pleasant one. Our current selection of rental properties can be found here or in the main menu under RENTALS
Rental agreements in Spain
The 11 month rental contract explained by Antonio Flores of Lawbird

The title of this post infers the existence of a type of residential rental contract that lasts for 11 months, no more but no less. And to a certain extent, if you had just landed in certain parts of Spain and you had met up with property professionals there would be no reason to not believe that an 11 month contract, a short term or holiday rental, is distinct from a 1 year plus contract, or long term.
At the same time, whenever there is conversation about renting a property in Marbella there appears to be an informal network of non-legal practitioners who are routinely consulted by people with legal problems and have, by reiteration, created parallel pseudo laws (and even case law) that, quite simply, do not exist in real life. And the 11 month contract is one 'legislative' creation of these "Costa" lawmakers as it does not exist as a standalone contract type.
The following bullet points will help understand the current situation of renting a property in Marbella with urban rental contracts:
There are only 2 types of urban rental contracts: residential rental contracts and non-residential rental contracts (which include short term/holiday lets, commercial, etc.).
Duration of residential rental contracts can be freely agreed between the parties. If the agreed term is below 3 years, the contract will be automatically extended on expiration of contract term unless the tenant submits notice of termination of contract with at least 30 days.
The above rule is mandatory and cannot be waived by the parties by private agreement.
Many residential rental contracts are disguised as short term, and consequently many short term contracts will be treated as residential by the Courts.
The Spanish Supreme Court has stated that irrespective of the name given to the contract or the term agreed by the parties, if the tenant had a requirement for a habitual and family domicile to take care of his/her permanent and essential needs (and that of the family), the contract will be deemed residential and therefore the 3-year rule will apply.
Likewise, the short term nature of the contract refers to not the duration but to the reason and purpose of occupation of the property, it being determined by its brevity.
Means to prove that a short term contract is in reality a residential one are, for example, the tenant(s) having a job wherever he or she lives or running a company, children's school enrollment, registration with the Town Hall ('empadronamiento') etc.
The above article was written by Antonio Flores who is the head lawyer at Lawbird, a Spanish law firm who specialise in property and litigation. https://www.lawbird.com